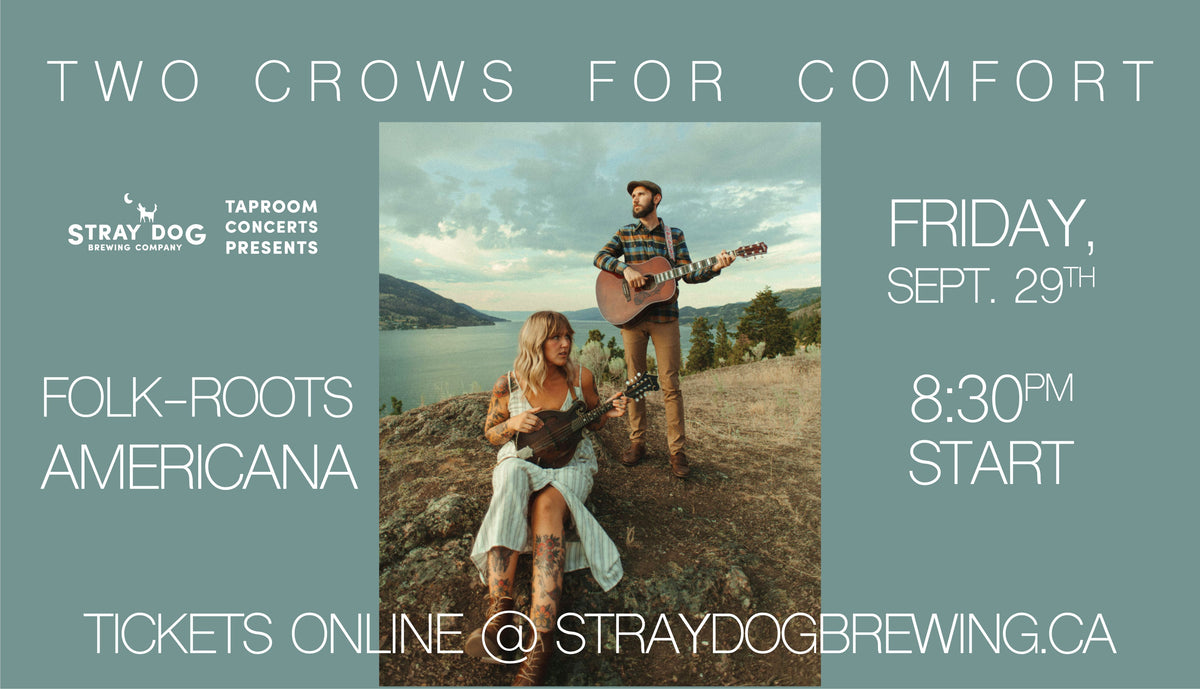 SDBC Taproom Concerts Presents - Two Crows For Comfort
Folk Roots/Americana Duo - each admission includes your first beverage
Two Crows for Comfort (Erin Corbin and Cory Sulyma) have unintentionally created something that seems to work. 
In December 2018 the duo released their debut full-length album, '17 Feet', and  could be caught at festivals around Manitoba and North West Ontario and even scored opportunities to open for some of the greats, including Ani Di Franco, Bruce Cockburn and Pokey Lafarge. 
Back from tour, the duo was welcomed home as the Roots Artist of the Year at the 2019 Manitoba Country Music Awards (an award they took home again in 2021).
They hit the road again in early 2020 making stops throughout Ontario and Quebec before they hunkered down during the pandemic to record their second album 'Show Me Light', which was released on March 25, 2021.
Marrying their passions for travel and music, they now live in their 20 foot camper with their pup, Elliot, playing countless shows across Canada and the US.
The duo is hard at work on their third album, but in the meantime you can find Two Crows for Comfort's second album, 'Show Me Light' on all streaming platforms and Vinyl and CD copies are available for purchase at their live show.