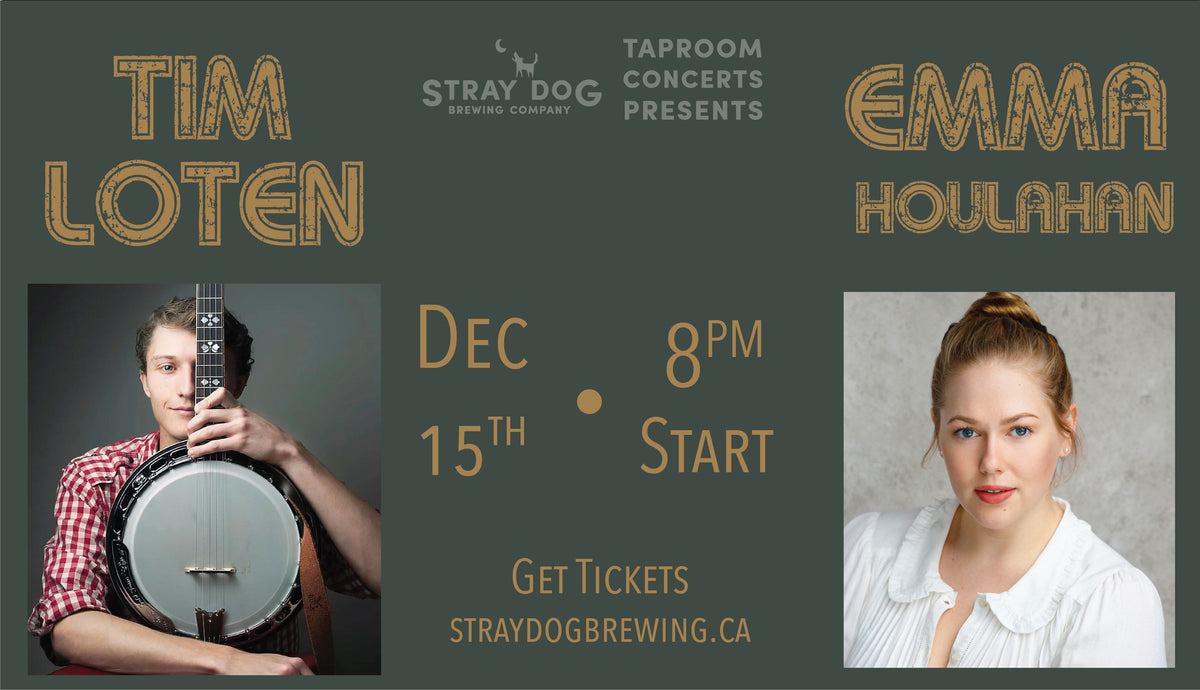 SDBC Taproom Concerts Presents - Tim Loten w/special guest Emma Houlahan Dec 15 8 p.m.
Tim Loten w/special guest Emma Houlahan are back in the taproom, and just in time to get all the warm feels for the holidays.
If you have ever seen this duo live, you have been part of something special. World class musicianship and harmonizing vocals - haunting at times, joyful the other - a rollercoaster range of emotions. When the room is silent, it's because those in attendance want to hear, and feel.
About Tim
There are people who can play music, and then there are musicians who create art. Tim is definitely a musician.
Born and raised in the mean highlands of Lanark County, Tim, grew up surrounded by music. He first played the violin as a young boy, then piano by age 11.
He is now prolific with the guitar and banjo, and plays a wide array of warm, heartfelt mix of blues and bluegrass.
Whether he is playing solo, with the new indie band RedFox, or his other project Crooked Creek, one can't help but walk away from his shows feeling like they just gained a little something for the soul.
About Emma
Emma Houlahan, a musician and actor based in London, UK. Originally hailing from Lanark County, Emma grew up singing and playing an array of instruments. Emma has performed across Canada, the UK, and Germany; most recently, she has completed a UK tour and performed with the Welsh National Opera.