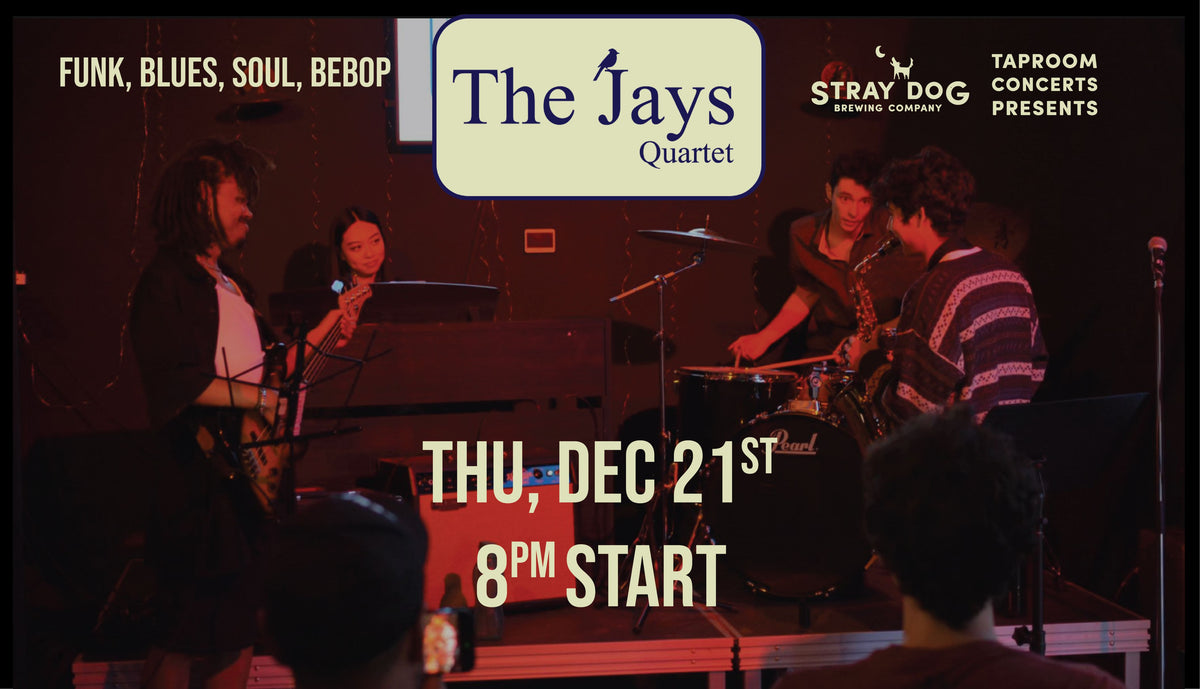 SDBC Taproom Concerts Presents - The Jays Quartet Holiday Show
Celebrate the holiday season with a little jazz! We are thrilled to have The Jays Quartet back in the taproom. If you were at the last show (and able to get inside), you know how incredibly talented these four musicians are. Wrap the holiday spirit around this gig, and you've got nothing but good feels all in a tidy bow!
This will sell out quickly, so don't hesitate.
More about the Jays:

The Jays Quartet is a jazz ensemble founded in 2022 by Justin (saxophone), Jeremy (percussion), Jasmine (piano), and Ammon (bass). All avid musicians in high school, they came together to rekindle their passion for the performing arts after the pandemic cut many of their school programs short. They have since performed at a variety of venues and events throughout Ottawa, including the Telfer Celebration of Excellence Gala and the Golden Soiree Gala hosted by the Asian Canadians' Association.
The Jays draw their inspiration from both traditional and contemporary sources, which can be heard throughout their arrangements and compositions. Elements found in funk, blues, soul, and bebop are all incorporated into their music, creating a sound unique to
For more information about The Jays Quartet, you can find them at their Instagram page @thejaysquartet.