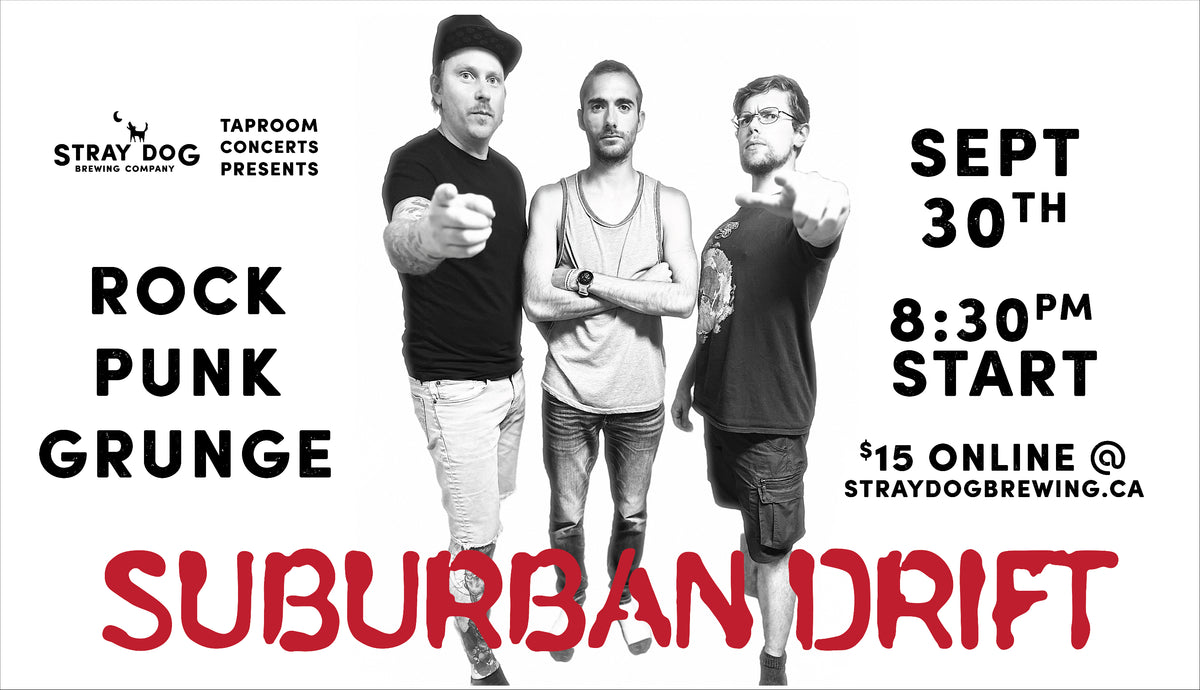 SDBC Concerts Presents - Suburban Drift - September 30th 830pm
Suburban Drift is a high-energy local rock band that is sure to put on an exciting show. Their performances consist of covers from the 1990's and 2000's with genres that include alternative rock, pop-punk, grunge, classic rock and original songs. Suburban Drift shows are always engaging and they have their audience laughing and dancing all night long.

The band is made up of three members who were raised, right here, in Orleans. Justin Orr is the drummer and backing vocalist. Dylan Goudie is the bassist and backing vocalist. Stephen Evans is the guitarist and lead vocalist. Dylan and Stephen have been friends since they were children and have been playing music together in various bands since they were in high school. After meeting Justin at a local open-mic night, the three started jamming together. Shortly after, Stephen and Dylan asked Justin ton join Suburban Drift. Justin was an excellent fit and the three have become best friends since.
Suburban Drift is constantly growing and building their musical career. You can follow their journey and updates on Instagram @suburbandriftofficial.